Family Dentist Lexington, KY - TLC Dentistry
A family dentist is similar to a general dentist, as each provides services related to the general maintenance of oral hygiene and tooth health. While both terms can be used interchangeably, there is a slight difference between the two. There are certain dentists that restrict their practice to certain age groups, while a family dentist will typically care for the entire family—from young children to older adults. A family dentist is responsible for ensuring that plaque buildup around the teeth is kept to a minimum, that tooth decay is eliminated and cavities are filled, in order to maintain healthy smiles for the entire family.
What are the benefits of a family dentist?
Creating Good Habits
Seeing your family dentist regularly helps build a good relationship between the dentist, their office and your child. Starting these healthy habits early helps your child take their oral health seriously as they grow older. Additionally, This positive relationship between dentist and child allows for a solid foundation on which your child can build a healthy dental routine into adulthood.
Consolidating Appointments
A family dentist sees patients of all ages, allowing everyone in your family to see the same dentist at the same office. This also allows you to stack your root canal appointment with your children's dental cleaning or Grandma's routine examination. This saves time and requires less time off work or school.
Keeping Records In One Place
Since the whole family has appointments at the same office, meaning all the dental records come from the same office as well. This means easy access to your family's records in case of an emergency or if another doctor, such as an oral surgeon, requires them.
Preventative Care
Preventing tooth decay and gum disease has two main requirements: a strong at-home oral care routine and regular dental examinations and cleanings twice a year. Forrester Family Dental can help you prevent these conditions in the whole family with regular examinations and cleanings. These visits give the mouth a clean slate when it comes to decay-causing plaque and tartar and allows your dentist to find and treat conditions like cavities early, with less invasive procedures.
Regular visits to the family dentist help reduce your costs and safeguard your oral health
Dental problems are always easier and less expensive to treat when they're small. Filling cavities tends to weaken teeth because a portion of the healthy tooth structure must be removed along with the decayed area. Treating small cavities preserves healthy tooth structure and helps you avoid the more complicated and expensive procedures that are needed when tooth decay isn't spotted until it's very advanced.
Regular dental visits include professional dental cleanings, which can help lower your risk of developing cavities or gum disease. During the cleanings, plaque and tartar are removed from your teeth before they can cause any damage. Your dentist also looks for other signs of disease, such as tumors that may be signs of oral cancer. He can even spot symptoms of general health problems during those visits. For example, if you have diabetes, you may be more likely to develop gum disease and bleeding gums.
First step for Preventive Care
Considered to be the first level of defense against dental complications, a family dentist is viewed as your first step for preventive care. The American Dental Association (ADA) recommends that you visit your family dentist at least twice a year for a checkup and cleaning. These dental checkups help to ensure the health of your teeth and gums while eliminating plaque buildup and the prevention of tooth decay.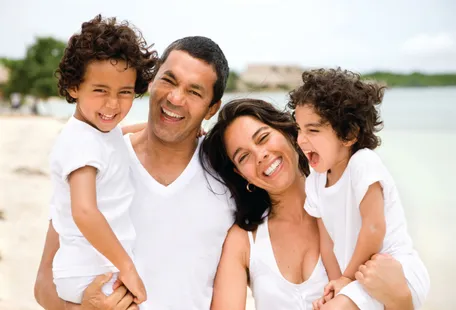 Your family dentist can help monitor the condition of your family's dental health while keeping an updated record of your dental history to ensure healthy, happy smiles for a lifetime.
For more information on Family Dentistry in the Lexington, KY area call TLC Dentistry at (859) 223-8987 today! We'd love to become your Lexington Family Dentist.