Lexington, KY Dentist - TLC Dentistry
Why You Need to See a Dentist Regularly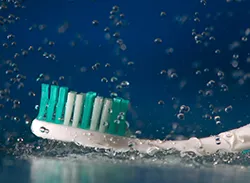 Going to the dentist is important at any age. If regular dental visits haven't been one of your top priorities for the last few years, they should be. Regular dental visits will get you on the road to good oral health. TLC Dentistry, which is located in Lexington, KY, offers a full range of dental services. Here the top five reasons why you should see your Lexington dentist regularly.

If you think about all your general dentist does for you and your family it isn't hard to figure out the importance of coming into our office for routine care. In fact, general dentistry is the first line of defense against common dental issues like decay and gum disease. By coming in to see us every six months for exams and cleanings we are able to detect problems during their earliest stages when it's easier to treat.

These routine oral exams may not seem very important. In fact, if you aren't experiencing any dental issues or symptoms then everything must be fine, right? Well actually, many times people with dental problems don't often experience any symptoms, so the only way we actually know there is an issue is with these preventive cleanings and checkups.
A general dentist also gets to know the growing needs of every member of your family. We check off important dental milestones for your children, provide orthodontic treatments that cater to any member of the family, remove plaque and tartar buildup to prevent cavities and gum disease, and also educate our patients on the importance of at-home oral care.
As if this wasn't enough, we also offer a full list of dental services for patients who are having issues with their smiles. Some of these offerings include:
Root canals

Dental fillings

Dental bridges

Gum disease treatment

Dentures

Porcelain Veneers

Dental bonding
While the goal behind general dentistry is to prevent issues from happening to your smile, we also know that this isn't always avoidable. That's why we also offer the best in cosmetic and restorative dentistry. After all, we want you to have a one-stop dental shop that you and your family can always turn to when you need it the most.
---
#1- Check For Cavities

During your checkup, your dentist will check for cavities by examining your teeth and looking at X-rays, which can show the extent of tooth decay and cavities. Dental fillings are used to treat cavities. Dental fillings are strong, durable and resistant to wear and can last for many years.
#2- Periodontal Disease
If your gums are puffy or bleed when you floss or brush, or you have a family history of periodontal disease, it's time to make an appointment with your dentist. During your exam, your dentist will examine your gums for signs of periodontal disease. Periodontal disease can wreak havoc on your oral health. In your mouth, it can erode your jawbone, destroy your gums, and lead to tooth loss.

#3- Oral Cancer Screenings
Over 30,000 American adults suffer from oral cancer each year, according to The National Institutes of Health. The good news is that early diagnosis of oral cancer can help save your life. Your Lexington, KY dentist will conduct an oral cancer screening during your dental checkup.
#4- Dental Cleanings
Your teeth are covered with a soft, sticky film called dental plaque that can contribute to gum disease and decay. When plaque builds up it becomes difficult to remove, hardening and turning into tartar. Tartar is porous and rough and can lead to gum recession and periodontal disease. The only way to remove tartar is to see a dentist for a dental cleaning. Most dentists recommend having your teeth professionally cleaned twice a year.
#5- Overall Health
Unfortunately, you may be risking your health if you don't visit your dentist regularly. A healthy mouth and healthy body go hand in hand. Research shows that oral health can have an impact on your overall health.
To keep your oral health on track, call TLC Dentistry at (859) 223-8987 today to make an appointment for a dental checkup in Lexington, KY. Everyone deserves a healthy smile!